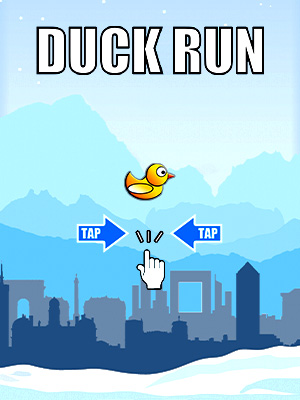 DUCK RUN
Play now for free
Duck Run is the fun, highly addictive, snowy adventure game of a tiny flappy winged bird.
TAP TAP TAP! FLAP FLAP FLAP! Guide your duck through the snowy piped adventure and grab a high score!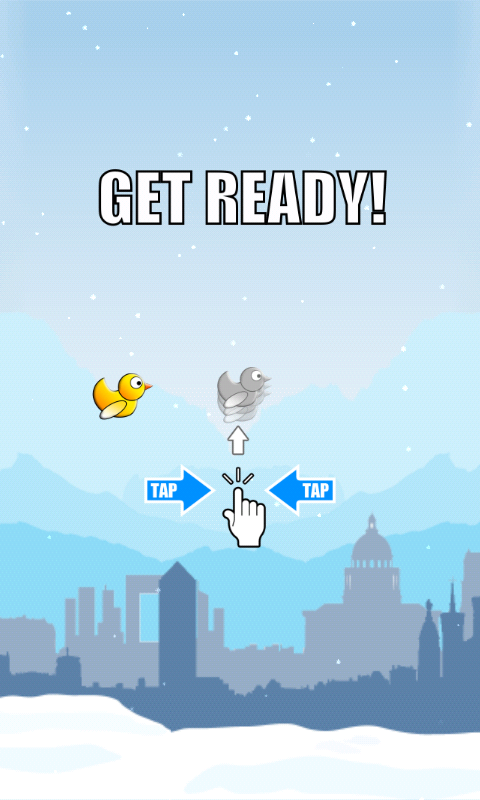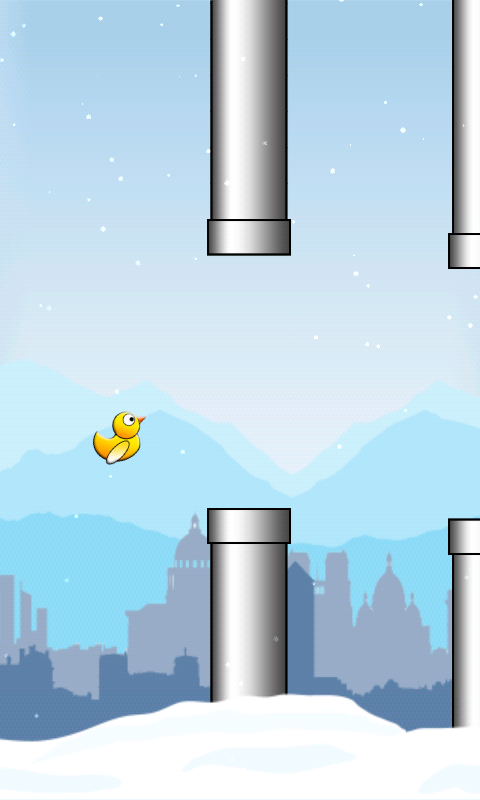 DOWNLOAD
Download for free from the Apple App Store, Google Play Store, Amazon Appstore, and Mac App Store!
Mobile Version
Desktop Version

FEATURES:
Addictive bird flapping fun
Simple touch controls, just TAP TAP TAP!
Beautiful animations and graphics
iOS: Game Center integration for sharing scores
iOS: Universal app runs full screen on all devices and supports Retina displays
Android: Shared Leaderboard powered by Google Play or Amazon GameCircle
Android: HD Optimized for Android tablets
HOW TO PLAY
Tap anywhere on the screen to flap your tiny wings and fly your ducky through the snowy piped adventure. Navigate your flyer around the pipes by flying up or down and through the gaps. Race through the snow and save ducky bird from the cold.
Challenge your friends and family to rescue the flappy snow bird from this winter wonderland. This fun, free, game is perfect for boys and girls of all ages.