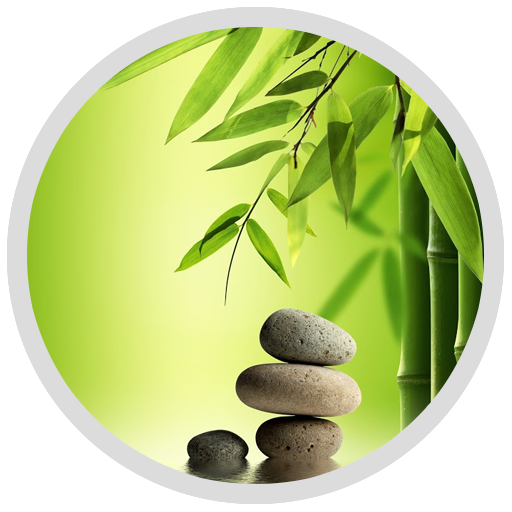 RELAX.
Pick your favorite sound to relax and calm your mind.  Listen to pouring rain, crashing waves on a beach, or create your own perfect soundscape.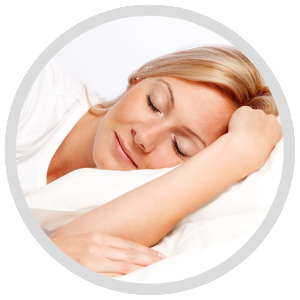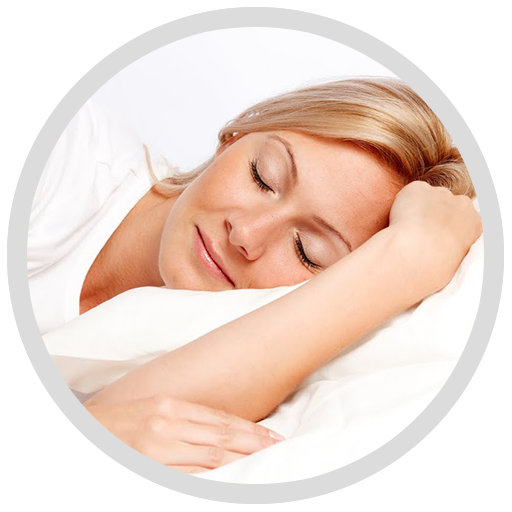 SLEEP.
Fall asleep faster and stay asleep longer.  Give your body the deep sleep it needs.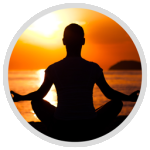 BETTER.
Wake up feeling better than before, completely refreshed, and ready to take on the day.
Features
LISTEN – Numerous sounds included within the application.  No network usage for playback.  Download thousands more for free. 
SLEEP – Continuous playback of perfectly looped audio without interruption.  Digital sleep clock perfect for any nightstand.
WAKE – Alarms slowly fade in so you wake feeling refreshed.  Supports multiple sound timers, alarms, and waking to music.
CREATE –  Record and mix sounds together.  Adjust various audio properties.  Upload and share to the White Noise community.
---
Sounds & Alarms
SOUNDS – Air Conditioner, Airplane Travel, Amazon Jungle, Beach Waves Crashing, Blue Noise, Boat Swaying, Brown Noise, Car Rain, Cars Passing, Cat Purring, Chimes, City Streets, Clock, Clothes Dryer, Crickets Chirping, Crowd, Extreme Rain, Fan, Fire, Frogs, Hair Dryer, Heavy Rain, Heartbeat, Light Rain, Ocean Waves, Pink Noise, Rain Storm, Shower, Sprinkler, Stream Water, Tibetan Singing Bowl, Thunder, Train Ride, Vacuum, Violet Noise, Washer, Water Running, Water Drip, White Noise, Wind Blowing
ALARMS
 – Alert, Short Beep, Long Beep, Bell Tower, Low Buzzer, High Buzzer, Chime, Cockpit Alarm, Cow, Digital Alarm, Duck, Slow Flute, Fast Flute, Glass Chime, Guitar Strum, Harp Strum, Horn Beep, Rooster, Telephone, Valiha, Violin, Whistle, Xelophone
DOWNLOAD – Visit our White Noise Market or download the Market App to download new sounds for free.
---
Reviews
"Revolutionary Sound App!"
—Dr. Oz, 13 Miracles of 2013
"Fall asleep faster, and get the rest you desperately need.
—Health Magazine
"Smartphone Puts Newborn to Sleep."
—The Washington Post
"Trouble falling asleep at night? A little White Noise might do the trick."
—CNET
"App You Can't Live Without"
—PC World
"Background noises are well-recorded and sound clear even through an iPhone's speakers"
– MacLife.com
"Parenting by Phone: To help baby sleep more soundly, there is a White Noise application. It allows your iPhone to recreate a long list of soothing sounds. The ones most helpful for new parents are probably cars, heartbeat, hair dryer, vacuum and washer."
— NY Times
"It's fantastic for the times you need to get to sleep or if you just want to lay back on your couch or bed and let your mind drift off. "
— ExtremeTech.com
"There are a number of apps similar to White Noise currently in the App Store. In my opinion, though, White Noise is the best of the bunch."
–WhatsOniPhone.com
---
Customer Quotes
"This app has helped me fall asleep on several occasions and relax on a regular basis. Have insomnia, light sleeper or can't quiet your mind before or during sleep? Then you need to try this app, you won't be disappointed"
"I use it with Bose Headphone while traveling on long flights around the country. It helps me forget I'm in coach, catch a few hours sleep and arrive feeling better than one could expect."
"We have an eight week old, and he's slept with an iPhone and White Noise every night since birth. He's the happiest kid on the block"
"The sounds on this app rival those of expensive white noise generators you would find at Brookstone or Sharper Image. Great Work!"
---
Download Free Version
40 Original Sounds + Free Market Sound Downloads.  5 Alarms.  Mix Pad.  Contains ads.  Available for iOS, Android, and Mac (macOS).
Download Full Version
40 Original Sounds + Free Market Sound Downloads.  Background Audio.  20 Alarms.  Mix Pad.  No Ads.  Available for iOS, Android, Apple TV (tvOS), and Android TV.
Download Pro Version
All New 50 HD Sounds + Free Market Sound Downloads.  Background Audio.  20 Alarms.  Mix Pad.  No Ads.  Available for iOS, Android, Apple TV (tvOS), Android TV, and Mac (macOS).  Download the 40 Original Sounds for Free.
---
Other Platforms:
---
Help & Support
Please review our FAQ to see if your question has already been answered. If you have a suggestion for us please tap Settings / Send Feedback from within the application or if you are experiencing a problem please tap Settings / Report Problem. This will add your device model, app version, and a log file (if report problem selected) to the e-mail that will help us solve your problem quickly.
---
Press Contact
Please visit our About page for contact information.