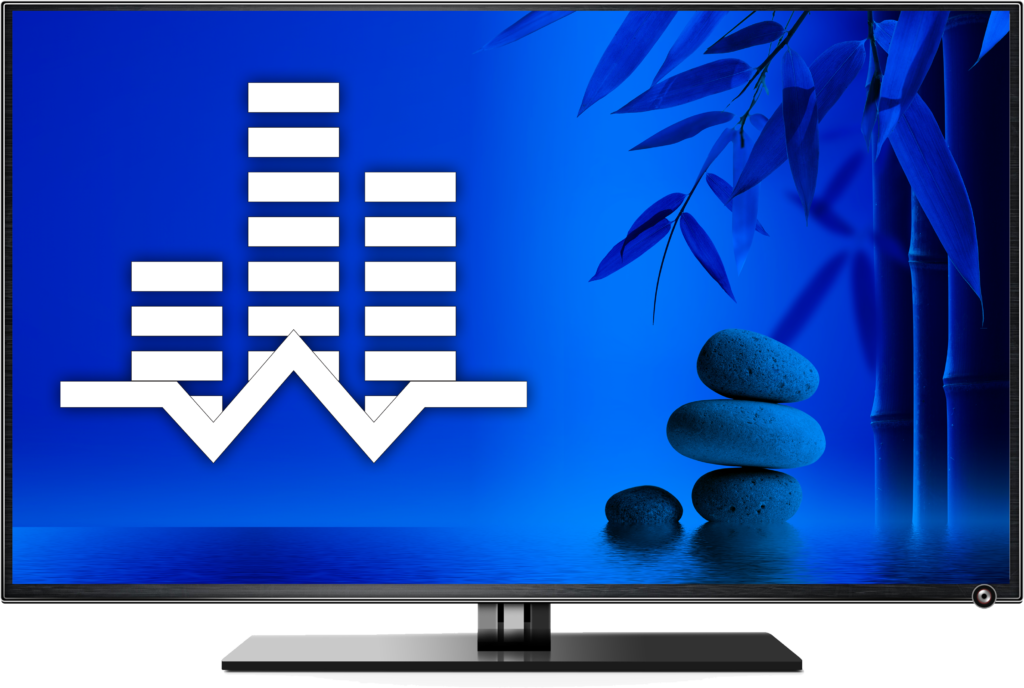 White Noise is available for Apple TV and Android TV platforms. Visit the Google Play Store on your Android TV device or the Apple App Store on your Apple TV to purchase.
White Noise TV Features
Perfectly looped sounds without audio gaps or interruption
Brightness control allows turning screen to black to remove ambient light while playing continuous audio
Sound timer slowly fades audio out and stops at specified duration
Digital sleep clock displays current time and date
Sound catalog for quickly selecting your favorite sound
All media streamed locally and does not require or consume network bandwidth
White Noise Enterprise Solutions
TMSOFT provides custom enterprise solutions of our White Noise technology for hotels, hospitals, and other places of business. Hotels can improve the sleep experience of their guests by integrating White Noise into their existing television entertainment system. Hospitals can improve the sleep of their patients by masking away noisy hospital equipment. Call Centers can improve the focus and privacy of their employees. Our White Noise audio software has been road-tested for over 10 years and is currently helping millions of people around the world. Does your business need one of the following solutions?
White Noise Android TV App for integration into existing media television system (Stock or Customized APK)
Custom Audio App Development (Single purpose or limited functionality of our White Noise, Generator, or Looping software)
Media site license of ambient noise and music mp3 files (Private network)
High performance cloud solution for streaming our entire audio catalog (Public network)
Send an e-mail to enterprise at tmsoft.com so that we can discuss a custom solution that works for you.