Do you enjoy sitting next to a nice crackling fire? Now you always can! No need to chop wood, roll newspaper, and find matches because Eternal Fire will never go out!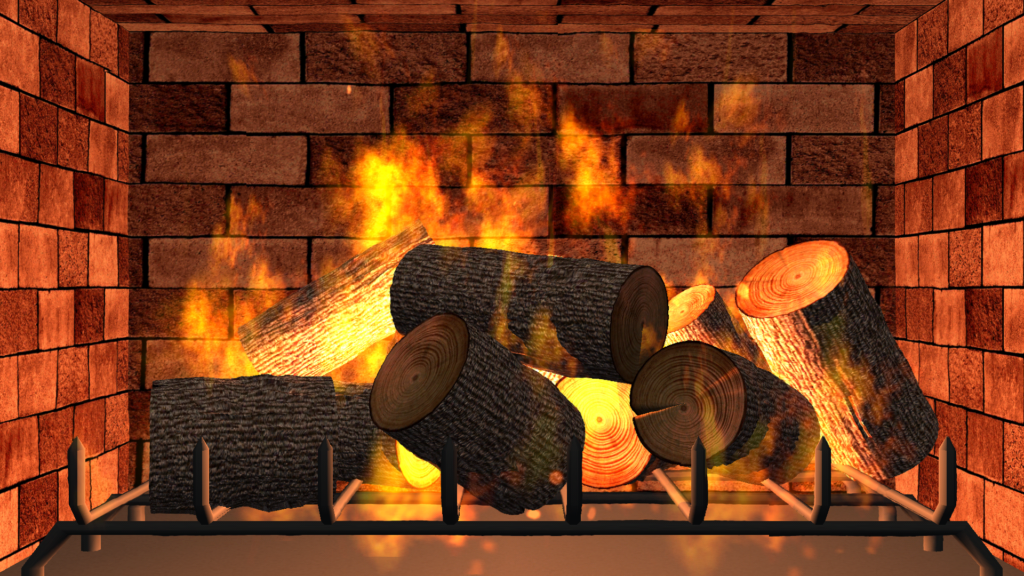 Eternal Fire is the best 3D simulation of a fireplace available and it's totally FREE! Includes dynamic controls to stoke the fire and adjust flame intensity. Runs perfectly on your iPhone, iPad, Apple TV, Android Phones & Tablets, and Android TV devices–Pretty much runs everywhere! Features the awesome full-stereo fire sound included in our White Noise Pro application.
Eternal Fire is available for FREE download on the Apple App Store and Google Play Store. Eternal Fire also supports Apple TV and Android TV.
FEATURES
Perfectly looped stereo audio of fire
Advanced 3D simulation built with the Unity Game Engine
Stoke the fire to reposition the logs and watch the sparks fly
Adjust the fire intensity with the + and – buttons
Optimized for iOS, tvOS, Android, and AndroidTV devices
PRESS
Eternal Fire v1 was recommended as a Fun and Festive Novelty Holiday App by Annie Gaus from Revision3's Internet Television Show App Judgement! (Episode 56: Fun Holiday Apps for the iPhone)
If you want to try more relaxing sounds then download the free version of White Noise
Enjoy your Eternal Fire!