TMSOFT has released the Fan Noise Generator app for people who love sleeping to the sound of a fan. The Fan Noise Generator app generates custom fan noises with such realism that you can almost feel it blowing across your bedroom.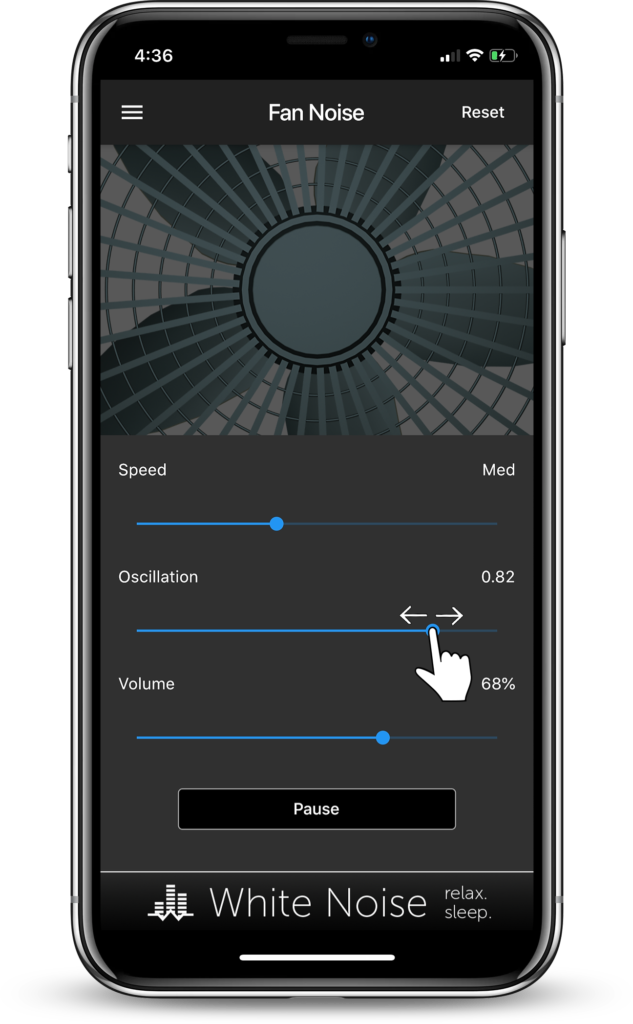 The modern interface allows users to customize the fan motor speed, oscillation speed, and volume. All settings are remembered across app launches so you can quickly get your fan up and running. The generated noise is based on our extremely popular box fan sound, but adds user customization which is something you can't do when streaming our fan sounds from your favorite music service.
Fan Noise Generator is a free download from the Apple App Store and Google Play Store. Turn up the fan noise and let us know what you think!