TMSOFT is excited to release the all-new White Noise Market website today. The website was completely rewritten and includes a ton of new features such as a new chatter view, dynamic map, infinite scrolling, modern theme and more! It's also much faster than the previous site which greatly improves the experience for mobile users. Check out the full list of features and screenshots below:
Features
New chatter view showing all the latest user comments. The mobile app users have loved since the beginning and now it's available on our website. Tap on any comment to visit the sound, listen to a preview, and download into White Noise for playback.
New map view that supports dynamic reloads while moving around the map and zooming in. You might recall the previous website had a map as well, but only displayed a few sound recordings. Now you have access to all of our sounds and where they were recorded. We've heard it's a lot of fun discovering new and unique sounds from around the world.
Infinite scrolling for all sound views including new sounds, all sound categories, search results, and user sounds. Previously, we only displayed a list of most recent sounds. Now you can navigate our entire catalog of sounds by simply scrolling down.
All sound categories are now displayed by tapping the menu button on the left of the toolbar. Desktop browsers will default to opening the categories for quick access to your favorite sounds. Now you can quickly find those favorites.
User comments can now be responded to directly using the reply button. Start a conversation with other users in the White Noise community.
New sharing options added on the sound detail pages including Facebook, Twitter, G+, LinkedIn, Pinterest, WhatsApp, Reddit, Tumblr, and StumbleUpon.
New modern theme using the latest material design. Built on the latest web technologies for maximum performance and a smaller codebase for faster loading.
Screenshots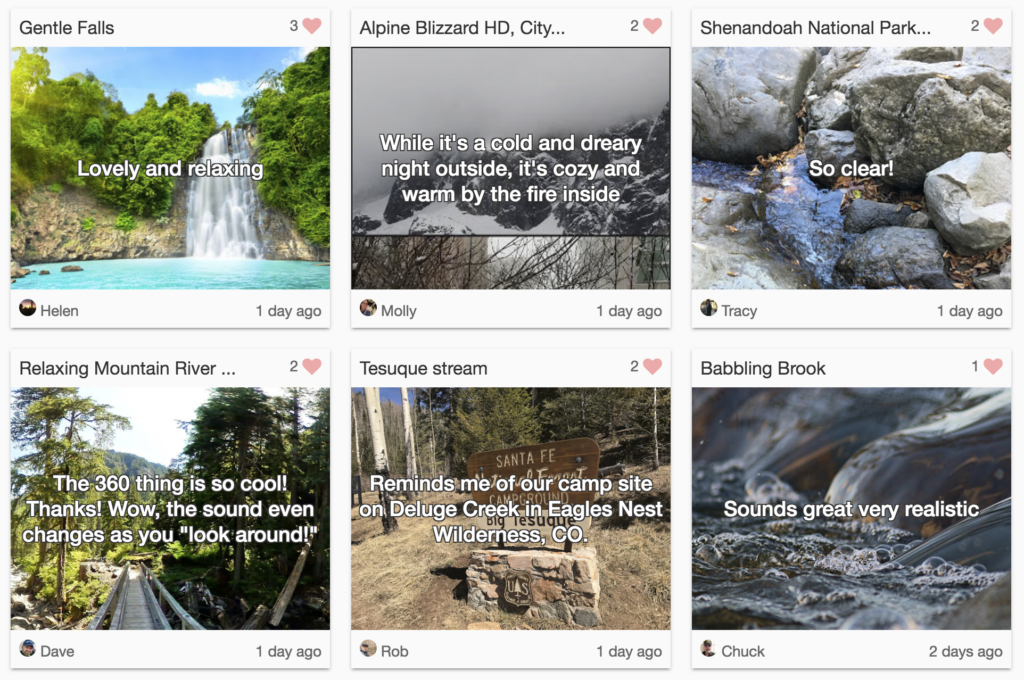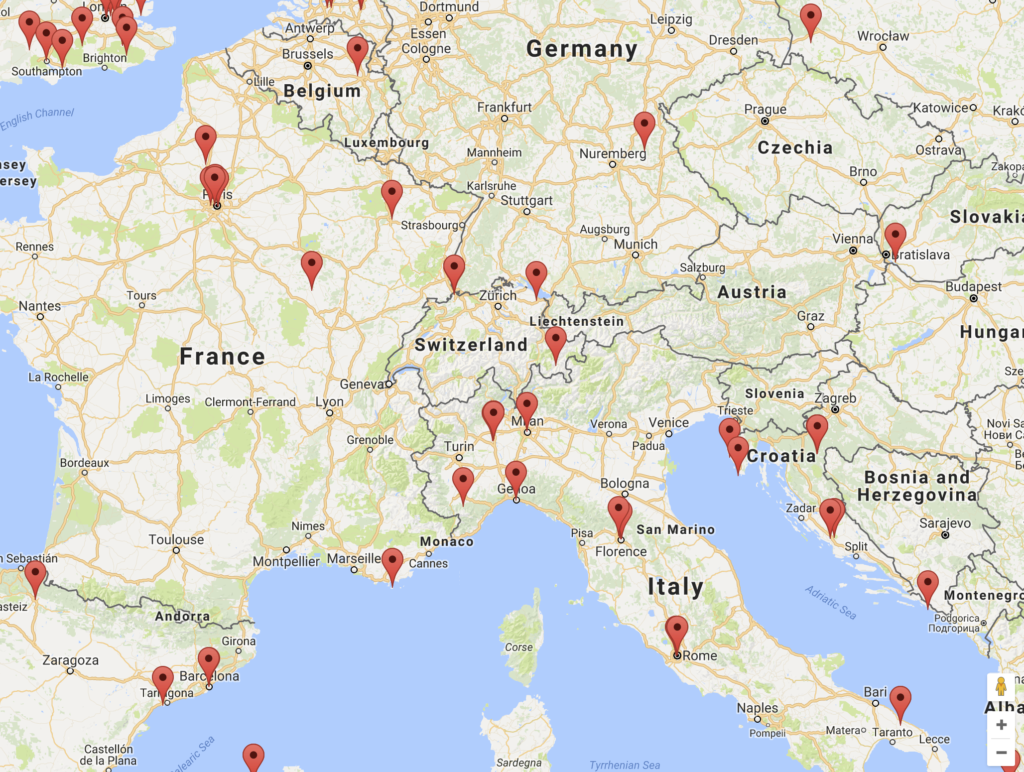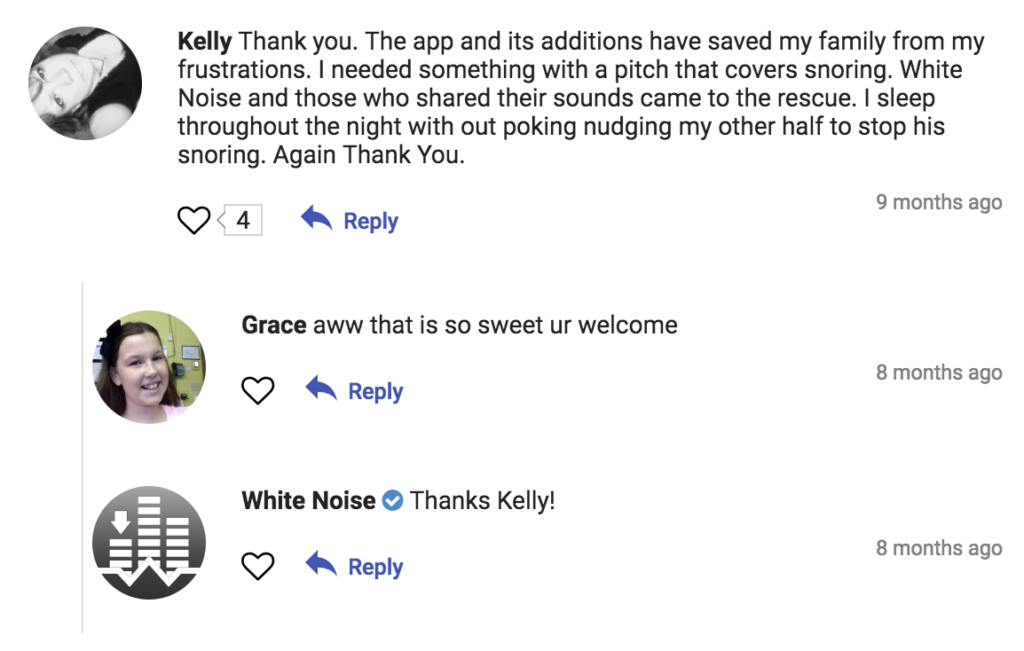 Contact us through the White Noise Market help page if you notice any issues. We hope you enjoy this improved experience as much as we did creating it!