Now you can purchase your favorite White Noise sounds as long-running MP3 files directly from our White Noise Market website. Our sounds have always been available to purchase or stream from various digital music stores, however those sounds have been limited in length to usually 10 minutes. This required playing our sounds on single-track repeat in order to play them throughout the entire night. In order to remove the harsh audio gap that occurs when repeating, we faded audio out and in for a couple seconds. This helped, but some users have found they still wake up when the sound repeats. Our new download service allows for up to 10 hours of sound without any audio gaps during playback. It's truly a unique service!
Why do sound platforms limit the length of audio? It's because the music industry was based on CDs which have a limit of 74 minutes. Most of the music publishing platforms only support tracks up to an hour so it can fit on a single CD. Fortunately times have changed and audio devices can now store gigabytes of data.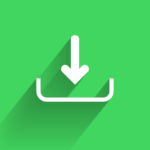 We wanted to take advantage of these modern devices and provide these long running MP3 files. It's similar to our Alexa White Noise skill that allows continuous playback of our popular sounds, but without streaming from our servers. Now users can download the individual MP3 files and use them locally on any device without needing to use network bandwidth.
We are launching this service with 16 of our most popular sounds. Each sound is available for purchase with lengths from 1 to 10 hours and feature a 2 second fade-in and 60 second fade-out. The file size of each sound is also displayed so you can match it to the amount of free space on your audio device. Browse the MP3 category of the White Noise Market to quickly find a sound that can be purchase and then click on the "BUY MP3" button. The resulting dialog allows you to pick the duration/size of the MP3 file to purchase. There is a Cart button at the top of the Market website that displays the sounds you have added for purchase. You'll also find all the sounds you have already purchased which can be downloaded again.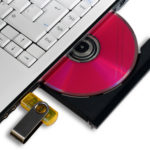 This truly is a modern solution being applied to modern digital devices, but you can still use a CD or DVD device. Simply pick the appropriate length to download and then burn it using your PC or Mac computer. CDs can hold approximately 1 hour of audio while a DVD can hold up to 7 hours.
Market sounds that can currently be purchased are Air Conditioner, Airplane, Light Rain, Lake Rain, Heavy Rain , Extreme Rain, Stream, Ocean Waves, Tent Rain, Brown Noise, Violet Noise, Pink Noise, White Noise, Blue Noise, Gray Noise, and Box Fan.
Check it out and let us know what other sounds you'd like to be able to purchase from the Market!