TMSOFT released an update for our "Top Charts" iOS app today. Top Charts brings the original App Store back with Top 100 lists of Apps, Music, Movies, and Podcasts! Now that the App Store and iTunes Store reads more like a magazine, we decided to bring this classic back while updating it to support all iOS devices including the iPhone X. Download the Top Charts app for FREE to find the most popular apps in the App Store.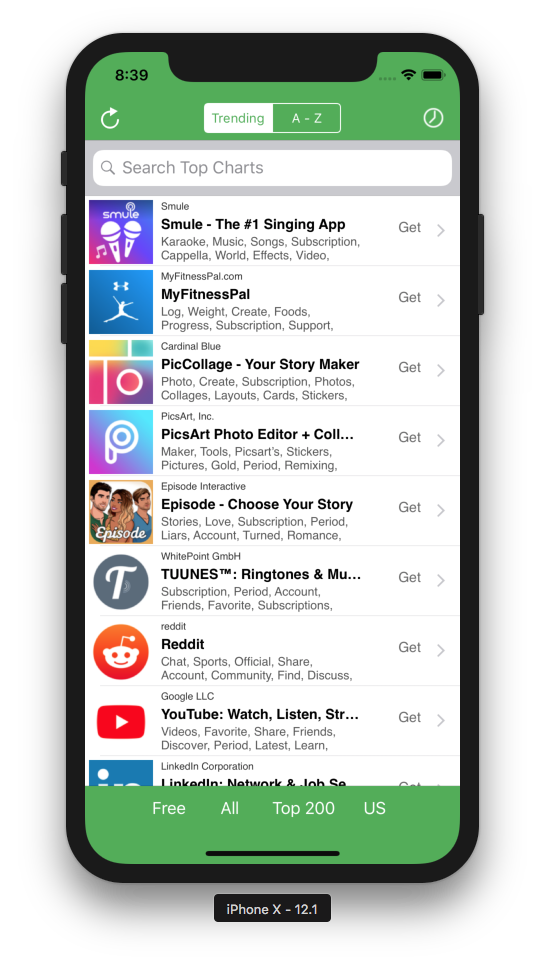 Do you miss the original interface of the App Store? Tired of having to scroll through a ton of fluff just to find the trending items in the App Store? Download Top Charts and pick from the following lists to browse:
Top Free Apps
Top Paid Apps
Top Grossing Apps
Top Albums
Top Movies
Top Songs
Top Podcasts
Top Charts displays artwork, title, company, and a unique word summarization of the description. Drill into any item (app, movie, song, podcast, album) to read the full description or popular keywords used. Users will also find a button to download, subscribe, listen or watch. Top Charts even works with our Playapod app so you can quickly find new and trending Podcasts.
You can quickly filter the lists by category, country, and total to display (Top 10 to Top 200). So many lists, so little time!
Download Top Charts to your iOS device for FREE.