Tag Archives:
iTunes App Store
TMSOFT released an update for our "Top Charts" iOS app today. Top Charts brings the original App Store back with Top 100 lists of Apps, Music, Movies, and Podcasts! Now that the App Store and iTunes Store reads more like a magazine, we decided to bring this classic back while updating it to support all iOS devices including the iPhone X. Download the Top Charts app for FREE to find … Continue Reading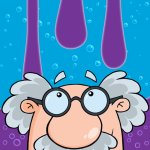 Spill Zone releases to Android and iOS devices worldwide as a free download from Google Play and iTunes App Store. It's a new type of puzzle game where you spill one chemical into another until a single color remains. It's really simple to learn how to play, but you'll quickly find out by Level 10 that it requires more strategy than you think. Spill Zone works much like the paint … Continue Reading
This entry was posted in Games and tagged Android, game, games, Google, google play, iOS, iTunes App Store, mobile, puzzle. Bookmark the permalink.
Tagged

Android, game, games, Google, google play, iOS, iTunes App Store, mobile, puzzle
Comments Off

on Spill Zone reinvents the puzzle game
The White Noise Market App for iOS and Android is here! The big secret I mentioned in my last post is finally starting to be revealed and we couldn't be more excited.  This companion app will make downloading new sounds to White Noise, White Noise Pro for iPad, and White Noise Lite much easier and much faster. The new White Noise Market App allows you to browse through relaxing sleep sounds and … Continue Reading