White Noise Market version 7.5 has been released with a new method of logging in and user customizations we think you'll enjoy. Logging in with a verified email address is now supported along with customizing your name and avatar. This new update to White Noise Market gives new accounts full access to the White Noise Market without a social media account.
Email Logins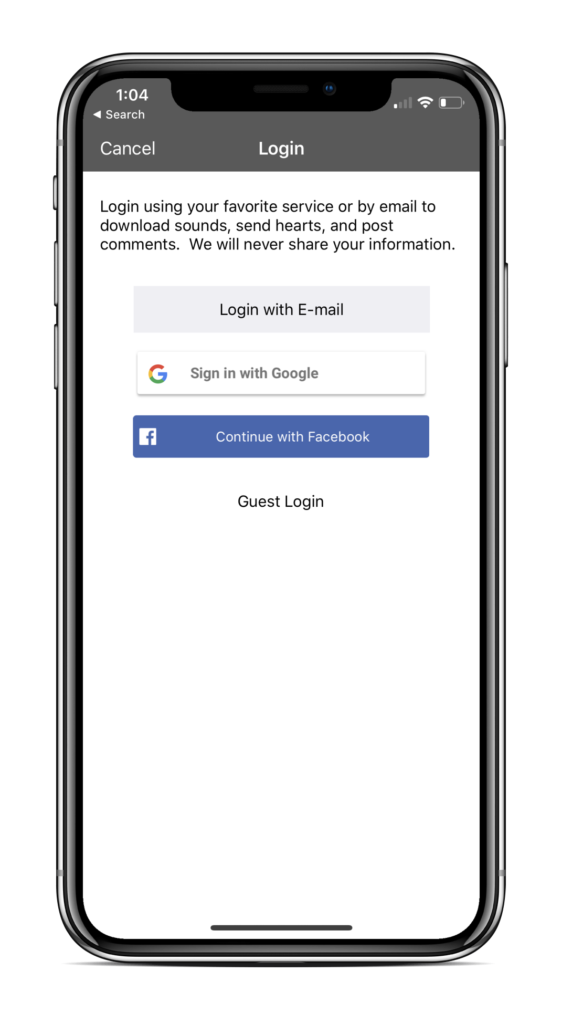 Several years ago companies, including TMSOFT, began to allow users to log into their products using an already established social media accounts. It makes for an easy and convenient way to log in and one less "password" for users to remember–the thought of creating another account for a website or app makes some people cringe! But we know privacy is a concern for some. We also know some users aren't on social media and have been requesting the option to create an account with their own email and password. This new update to the app allows you to do just that. After you sign up you'll receive an email to verify the account. Once you click the link you'll have full access to the White Noise Market.
In case you're wondering why we have you log into White Noise Market in the first place, here's a quick summary–sound files are very large and it costs quite a bit of money to serve them up for free. The previous website also faced a growing spam problem because we used a generic commercial solution. After years of development, we launched the completely redesigned White Noise Market website and native app to scale to demand, stop the spam, and reduce costs while continuing to offer this service for free.
Custom Avatar and Username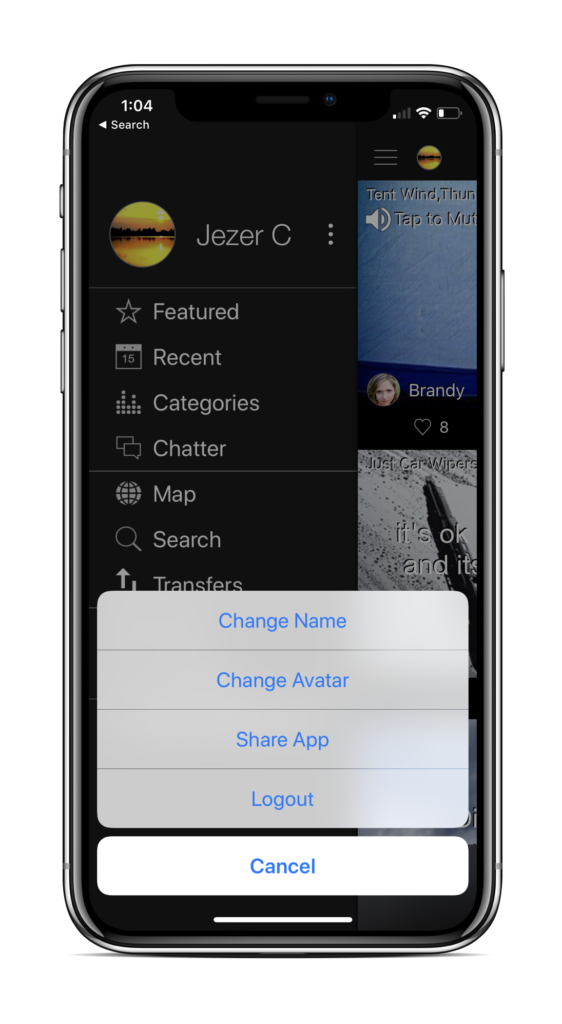 When you log into White Noise Market using Facebook or Google, the profile picture you use on those platforms become your default avatar in White Noise Market. With this most recent update, you can now use an image from a sound you've shared to the market. Tap on your name from the side menu to bring up your uploaded sounds. Long press on any sound image and then tap "Set Avatar." To change your name, tap on the three dots to the right of your name at the top of the side menu. Tap "Change Name" and enter a new name that you want displayed to others.
With over 10,000 sounds and 4 million downloads, White Noise users will undoubtedly find the perfect relaxation or sleep sound in a more customized way. If you haven't explored the White Noise Market yet we highly recommend you download it for free today! And if you are already a member of our White Noise Market Community, be sure to update your White Noise Market app to take advantage of these new custom features and please remember to update your 5-star review!