A good night's sleep has been shown to boost memory, enhance creativity, increase attention span, reduce stress, and ultimately improve health. If you suffer from insomnia, sleep apnea, tinnitus or you are just too stressed to sleep you may be missing out on those benefits.  You don't have to miss out any longer–white noise has been proven to help people like you fall asleep faster and stay asleep longer.
Over the past decade, research has revealed the importance of sleep and the benefits of white noise. As a result, white noise products have become more popular.  With so many products on the market you may struggle trying to decide which option works best for you and your lifestyle.  We did the research and have compared common characteristics of white noise apps and machines.  We hope the analysis will help you determine the white noise option that is best for you!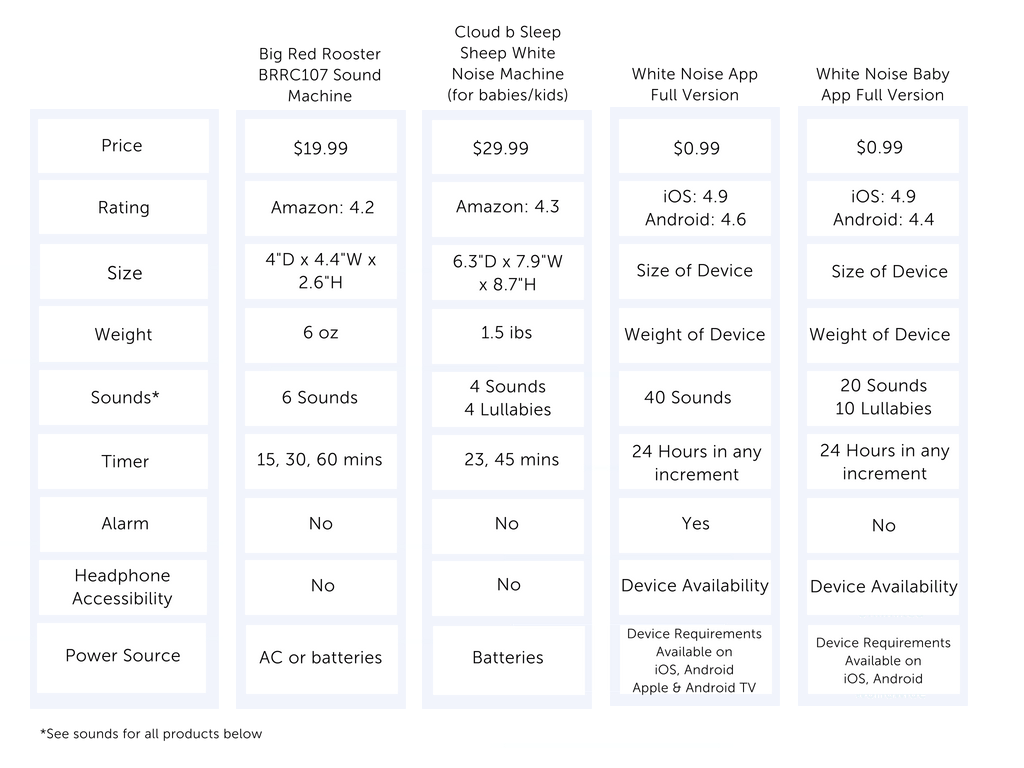 Price
The price of the white noise machines range from $12.00 to over $200.00. This is significantly higher than the apps which generally range between free and $2.99.  Both apps used in this comparison offer lite (free) versions.
Rating
The products used in the comparison had ratings above 4 stars out of 5.  Below is a list of detailed data on the ratings and the number of customer reviews.
Big Red Rooster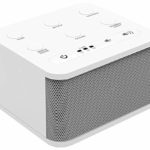 4.2 stars with 6,222 customer reviews
Cloud b Sleep Sheep White Noise Sound Machine
4.3 stars with 1,489 customer reviews and an "Amazon Choice" product
White Noise App Full Version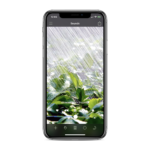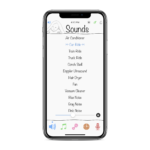 White Noise Baby
Size/Weight
The size and weight of the white noise machines vary.  Alternatively, an app is in the device you likely carry with you everywhere you go already!  The apps are a great option for people who travel since there is no additional luggage space needed.
Sound Options
Each app and machine are different, however apps are able to hold more sounds than the machines.  Find the list of sounds for the products we analyzed below.
Big Red Rooster BRRC107 Sound Machine 6 sounds: White noise, rain, brook, ocean, thunder, summer night.
Cloud b Sleep Sheep 8 sounds and lullabies: Mother's heartbeat, spring showers, ocean surf, whale songs, Twinkle Twinkle, Rockabye Baby, classical lullaby, tranquil melody.
White Noise App Full Version 40 Original Sounds: Air Conditioner, Airplane Travel, Amazon Jungle, Beach Waves Crashing, Blue Noise, Boat Swaying, Brown Noise, Car Rain, Cars Passing, Cat Purring, Chimes, City Streets, Clock, Clothes Dryer, Crickets Chirping, Crowd, Extreme Rain, Fan, Fire, Frogs, Hair Dryer, Heavy Rain, Heartbeat, Light Rain, Ocean Waves, Pink Noise, Rain Storm, Shower, Sprinkler, Stream Water, Tibetan Singing Bowl, Thunder, Train Ride, Vacuum, Violet Noise, Washer, Water Running, Water Drip, White Noise, Wind Blowing
White Noise Baby 20 Ambient Sounds: Air Conditioner, Car Ride, Train Ride, Truck Ride, Conch Shell, Doppler Ultrasound, Hair Dryer, Fan, Vacuum Cleaner, Blue Noise, Gray Noise, Pink Noise, Red Noise (aka Brown Noise), Violet Noise, White Noise, Dripping Water, Water Rumble, Grandfather Clock, Heartbeat, Wind Chimes.  10 Lullabies (classical music): Beethoven Fur Elise, Brahms Lullaby, Chopin Nocturne No 9, Liszt Consolation No 6, Tchaikovsky Sugarplum Fairy, Chopin Impromptu, Chopin Prelude Op 28, Chopin Walzer, Mozart Sonata Facile, Mozart Sonate Op KV331
Additionally, the White Noise and White Noise Baby apps offer a free companion app called White Noise Market.  The Market offers an additional 10,000+ sounds that users can download to their White Noise Lite, Full, Pro, and Baby apps for FREE.
Timer/Alarm
Most white noise machines don't have alarms, but they generally have timers in 15 or 30 minute increments up to 90 minutes.  While some white noise apps have alarms, you should check the features list before you download an app.  The White Noise app features an alarm that includes 20 sounds.  Additionally, the White Noise and White Noise Baby apps include timers that offers minute increments for up to 23 hours and 59 minutes.
Headphone Accessibility
Some high end white noise machines (over $100) include headphone jacks for listeners.  The apps will vary depending on your device.  If the device to which you download your White Noise app has headphone accessibility, you will be able to listen to your white noise with headphones anytime, anywhere.
Power Source
Most machines use AC, batteries, or USB as a power source.  The power source for the white noise app will depend on your device.
We hope this comparison has helped you make a more informed purchasing decision.  Still not ready to commit? Take the White Noise apps for a test drive by downloading the free versions.  Click here to download White Noise Lite or download the White Noise Baby Lite app for iOS or Android.  If you decide to upgrade to the full version, you can do this through the app or by visiting the app store of your choice.