Tag Archives:
Sound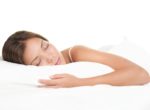 A good night's sleep has been shown to boost memory, enhance creativity, increase attention span, reduce stress, and ultimately improve health. If you suffer from insomnia, sleep apnea, tinnitus or you are just too stressed to sleep you may be missing out on those benefits.  You don't have to miss out any longer–white noise has been proven to help people like you fall asleep faster and stay asleep longer. Over … Continue Reading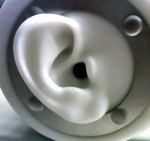 Have you ever wanted to teleport yourself to a beach and hear waves crashing in all directions? Does the thought of sitting in a parked car and listening to the rain overhead make you sigh with relaxation? It's an idea that's on our minds a lot. Realism in audio is something we consistently strive for, and we're always looking for new ways to bring you the sounds of the world to … Continue Reading
This entry was posted in White Noise and tagged 3D, amazon, Apple, Binaural, Google, iTunes, Play Store, Rhapsody, Sound, Spotify, VR. Bookmark the permalink.
Tagged

3D, amazon, Apple, Binaural, Google, iTunes, Play Store, Rhapsody, Sound, Spotify, VR
Comments Off

on White Noise in the 3rd Dimension