Tag Archives:
games
TMSOFT recently released our newest game, Slots Champion, where players can explore the beautiful Slots Champion Casino and win BIG! Enjoy the luxurious video slot machine experience while you build your bankroll to become the next millionaire. Level Up as you play to unlock new machines, higher maximum bets, fun bonus games, and more unique features.  Slots Champion can be played on any Android, Android TV, and iOS device or … Continue Reading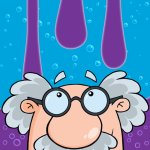 Spill Zone releases to Android and iOS devices worldwide as a free download from Google Play and iTunes App Store. It's a new type of puzzle game where you spill one chemical into another until a single color remains. It's really simple to learn how to play, but you'll quickly find out by Level 10 that it requires more strategy than you think. Spill Zone works much like the paint … Continue Reading
This entry was posted in Games and tagged Android, game, games, Google, google play, iOS, iTunes App Store, mobile, puzzle. Bookmark the permalink.
Tagged

Android, game, games, Google, google play, iOS, iTunes App Store, mobile, puzzle
Comments Off

on Spill Zone reinvents the puzzle game