Tag Archives:
sleep while travelling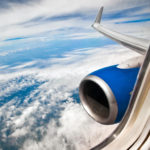 63% of Americans struggle to get a good night's sleep on vacation, according to Travel Agent Central. Travel insomnia can be linked to external and internal factors.  External factors include transportation, hotel, and sleeping accommodations.   Internal factors, include change in routine, diet, exercise, and increased alcohol and caffeine consumption.  But you don't have to suffer with travel insomnia because we have 5 ways to help you sleep so you can … Continue Reading
This entry was posted in White Noise and tagged relax, relaxing sounds, sleep, sleep in hotel, sleep on plane, sleep sounds, sleep while travelling, travel activities, travel diet, travel hack, travel insomnia, white noise, white noise app. Bookmark the permalink.
Tagged

relax, relaxing sounds, sleep, sleep in hotel, sleep on plane, sleep sounds, sleep while travelling, travel activities, travel diet, travel hack, travel insomnia, white noise, white noise app
Comments Off

on 5 Ways to Stay Energized While You Travel