Tag Archives:
white noise baby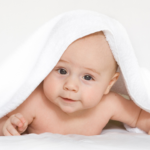 Picture this: you soothe your baby to sleep with White Noise from a mobile device to prevent rogue sounds from waking him or her. Then you put the baby down to sleep, turning off the app to avoid it running all night. You retreat to bed attempting to get a restful nights sleep and then it happens–the baby is awake and crying. You frantically try to turn the white noise … Continue Reading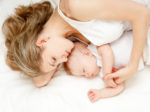 Moms and Dads, we understand parenting can be difficult and the first few years are the most exhausting–Night after night of feedings, diaper changes, and trying to determine why your precious bundle of joy is less than joyful.  Luckily, we have an app for that!  Featured as one of the 5 Apps for a Better Sleep by Google, White Noise Baby is the sleep solution you've been looking for.  Let's … Continue Reading
This entry was posted in White Noise and tagged baby, baby sleep sounds, sleep sounds for babies, white noise, white noise baby, white noise for babies. Bookmark the permalink.
Tagged

baby, baby sleep sounds, sleep sounds for babies, white noise, white noise baby, white noise for babies
Comments Off

on White Noise Baby: Benefits for Baby and You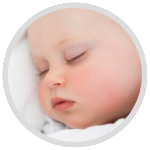 A major update to the White Noise Baby app arrives today to help soothe your baby even more!  White Noise Baby 4.0 supports the latest iOS and Android devices including iPhone 6+ and Nexus 6.  All of baby's favorite original ambient sounds have been improved and we added Train Ride, Truck Ride, and Water Rumble to the list of soothing sounds.  Does your little one sleep better with music than ambient sounds? We added … Continue Reading